projects
|
Journey to the West Cultural Center
Journey to the West Cultural Center
LOCATION
Lian Yungang,Jiang Su,China
Introduction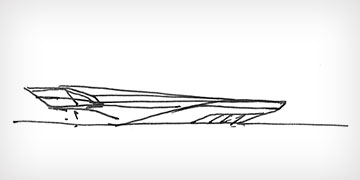 Journey to the West Cultural Center
Taking its inspiration from the classic masterpiece novel "The Journey to the West", story of the Monkey King, the design of its theme park's cultural center poetically refers to the Xumi Mountain and the idyllic beauty of the water curtain cave's entrance.
The building takes fully its advantage of a combination of landscape and an organic shape by using the water as a design element and giving the visual identity of the cultural center.
By its contemporary aspect, modern style, the design is a strong dialogue between the waterfall and the building, giving a way to understand almost as a unique and central piece within the commercial area of Theme Park.