projects
|
Lanzhou Railway Station Plaza
Lanzhou Railway Station Plaza
LOCATION
Lanzhou,Gansu,China
Introduction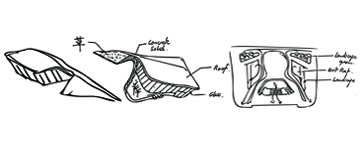 Lanzhou Railway Station
Lanzhou is situated in the heart of China and connects Eastern China to Western China. It also has an important task of fusing eastern and western cultures.
Creating a sunken square for the station is a good way to separate the flow of people. This allows the ground level to act as a plaza where people can take a break to rest. The subway transfer station and taxi stand are located underground to alleviate the traffic congestion on the ground level.  A glass box appears out of the ground on either side of the square. The space is divided by a gentle curve that responds to the original train station and the sunken plaza provides a soft translucent space that allows for more convenience for the citizens.
There are 3 subterranean levels under the square. B1 and B2 consist of retail spaces, the taxi stand and metro interchange while B3 is an underground parking garage that reduces the pressure on ground parking thus allowing the square to be completely pedestrian.