Thyssenkrupp Emblem
LOCATION
Dubai,Arab Emirates
Introduction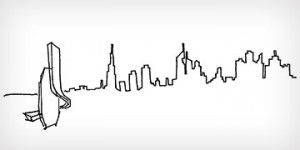 Thyssenkrupp Emblem
Fire diamond symbolizes peace and harmony among different countries, conveys the equality and virtual that we have in around world.
This tall symbolic building which is the symbol of Dubai located in Zabeel Park, set up proud and free image, is the new gateway to 21 century.
Binary, double star, two-tone, dual material, dual geometry, dual system of the building, all of them harmoniously result in a unique tower, it perfectly complete the skyline of Dubai.
White diamond shows building's firm. It is in white color and the shape like a diamond core, carrying the weight of gold twisted part. It represent the pure virtue of human values, firmly up on the earth, shape like the rock.
Golden flame shows dancing flame. It enwrapped the diamond and beauty to each other. It interpreted the spirit of freedom, just as the passion that we yearning for the freedom. The form micro depart from the ground shows the vivid and lively flame will burn not rest.
"Because the moral always exist, the freedom lighting eternally" can become the motto of this symbolic building.